Dingxin peers, integration and innovation | The 2023 Keyuan Pharmaceutical & Linuo Pharmaceutical team building activities have come to a successful conclusion!
---
In order to create a relaxed working atmosphere and strengthen the degree of communication and integration between Shandong Keyuan Pharmaceutical Co., Ltd. (301281.SZ) and its subsidiary Shandong Linuo Pharmaceutical Co., Ltd., the two companies jointly cooperated on July 14-15 Host team building events. With the theme of "Dingxin peers, integration and innovation", this event brings together the management teams of Keyuan Pharmaceuticals and Linuo Pharmaceuticals to create a new situation of Keyuan Pharmaceuticals VS Linuo Pharmaceuticals "unity and mutual assistance, integration and improvement, concerted efforts, and help take off" !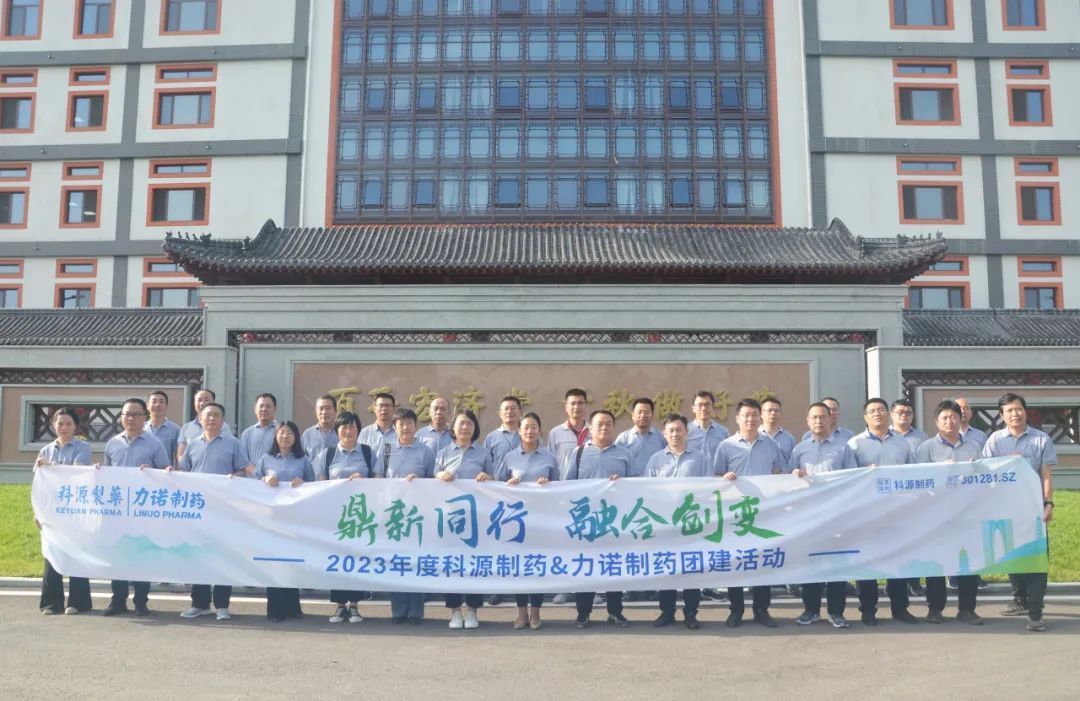 On the 14th, under the leadership of Jiang Hongsheng, general manager of Keyuan Pharmaceutical and Linuo Pharmaceutical, the management teams of Keyuan Pharmaceutical and Linuo Pharmaceutical went to Hongjitang Pharmaceutical Laiwu Smart Park to observe and study.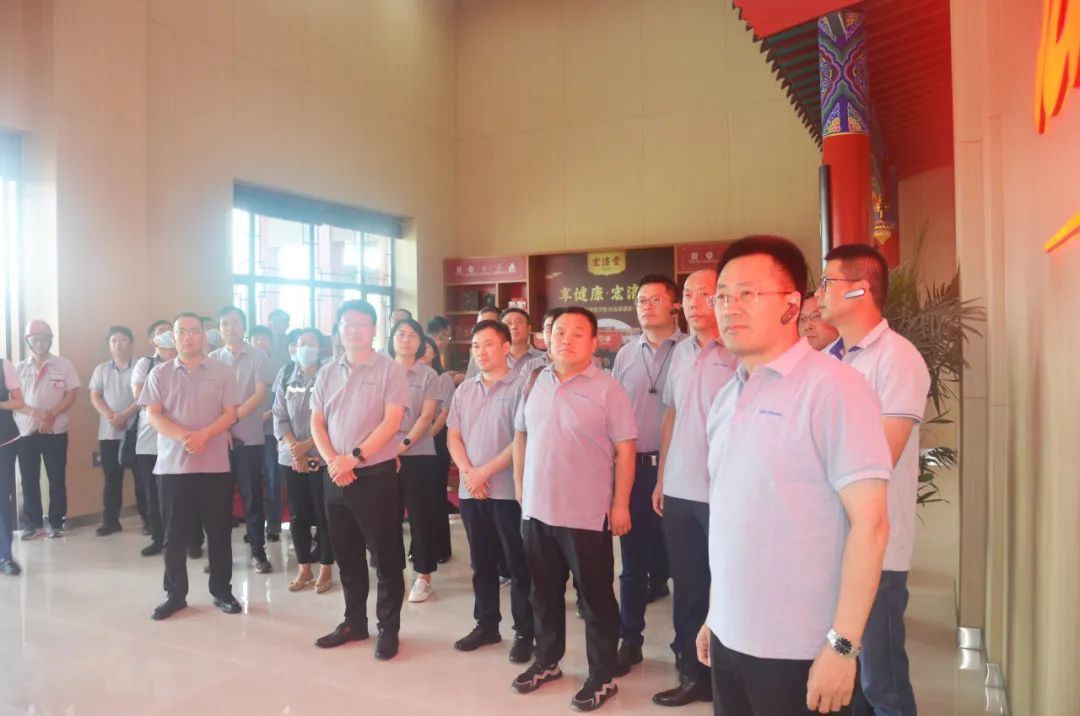 Hongjitang Laiwu Smart Park is a key project for the conversion of new and old kinetic energy in Jinan City, with a total investment of 1.83 billion yuan, covering an area of about 213 acres, with a planned construction area of 188,000 square meters. It adopts "5G+Industrial Internet" intelligent technology and introduces MES, SCADA, EMS , WMS, WCS and other production, data, energy, and warehouse management systems to realize the automation, digitization, and intelligence of traditional Chinese medicine production, and create a new highland for smart Chinese medicine.
On the 15th, the management team of Keyuan Pharmaceutical and Linuo Pharmaceutical came to Shanghe to visit the intelligent manufacturing parks of Linuo Technology (301188.SZ) and Keyuan Pharmaceutical (301281.SZ).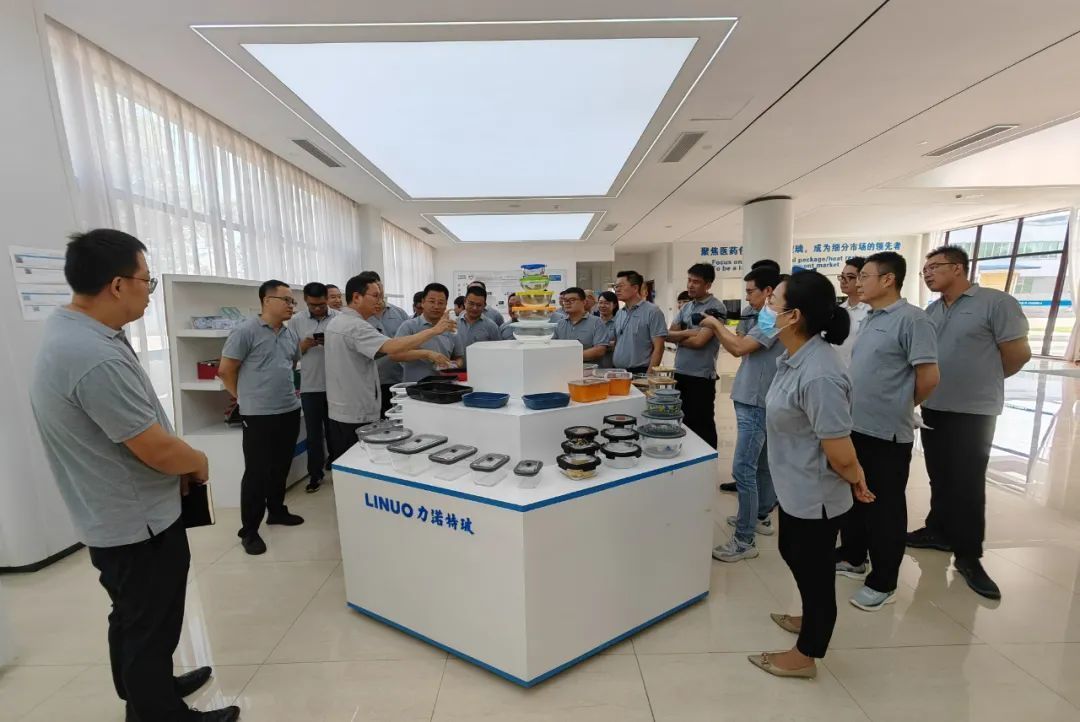 Smart manufacturing is an accelerator for enterprise development and an important part of promoting the high-quality development of the industrial economy. Linuo Special Glass (301281.SZ)'s medium borosilicate pharmaceutical packaging intelligent manufacturing workshop will be put into operation in May 2022. An important step forward. It adopts self-developed production technology, realizes intelligent control from raw material processing to finished product packaging in the production process, 100% automatic detection of products online, production efficiency, processing accuracy, product stability, etc. are greatly improved compared with traditional production lines.
Keyuan Pharmaceutical (301281.SZ) is an excellent chemical drug manufacturer in China. Through the deep integration of the new generation of information and communication technology and advanced manufacturing technology, the company integrates emerging technologies such as intelligent means and intelligent systems to build high-efficiency, energy-saving, green , Environmentally friendly intelligent chemical factory, realize the automation of the production process, and integrate the internal and external data of the enterprise through the ERP system, and realize the remote, automatic, digital and intelligent production with the optimized production plan. Keyuan Pharmaceutical was rated as a modern advantageous industrial cluster + artificial intelligence pilot demonstration enterprise in Shandong Province, an industrial Internet platform demonstration project in Shandong Province, and an intelligent manufacturing pilot demonstration enterprise in Jinan City.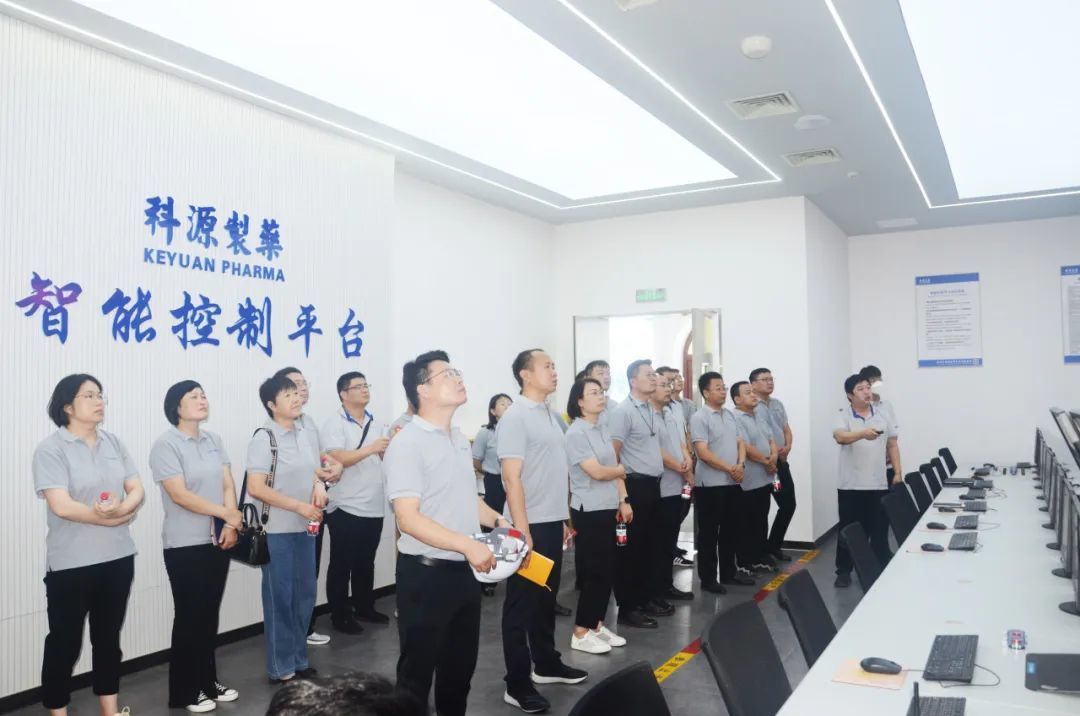 Through the study of this team building activity, the professional quality level of all staff of Keyuan Pharmaceutical and Linuo Pharmaceutical has been comprehensively enhanced, and the teamwork spirit and collective sense of honor have been enhanced. At the same time, through this team building activity, Keyuan Pharmaceutical and Linuo Pharmaceutical have deepened The in-depth communication and integration of Linuo Pharmaceutical is more conducive to the improvement of the advantages of "integration of raw material and preparation". achieve better development.
ADD:#30766 Jingshidong Road, Linuo High-tech Park, Jinan, Shandong Province, P. R. China