Information|Senior leaders of Gansu and Shandong provinces investigated Linuo Pharmaceuticals
---
On the morning of April 19, Hu Changsheng, Secretary of the Gansu Provincial Party Committee, and his party, accompanied by Zhou Naixiang, Deputy Secretary of the Provincial Party Committee of Shandong Province and Governor of Shandong Province, visited Linuo Smart Park for investigation. Government leaders of Gansu Province, Zhangye City, and Shandan County, and leaders of Shandong Province, Jinan City, and Licheng District accompanied the investigation.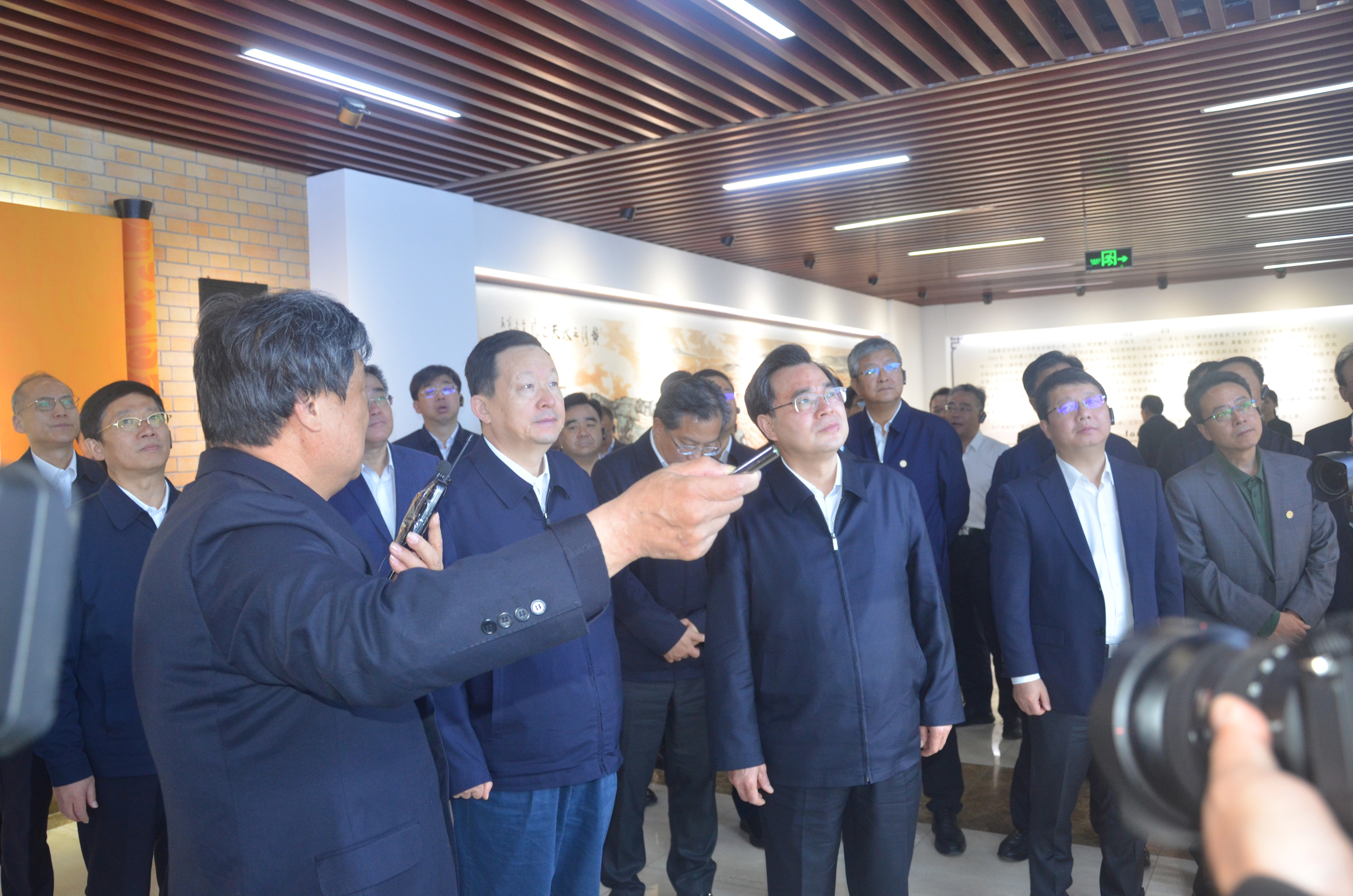 The leaders first visited the Linuo Exhibition Hall. Gao Yuankun, chairman and president of Linuo Group, and the chairman and general manager of each secondary group and directly affiliated companies reported and explained the production and operation of the group company.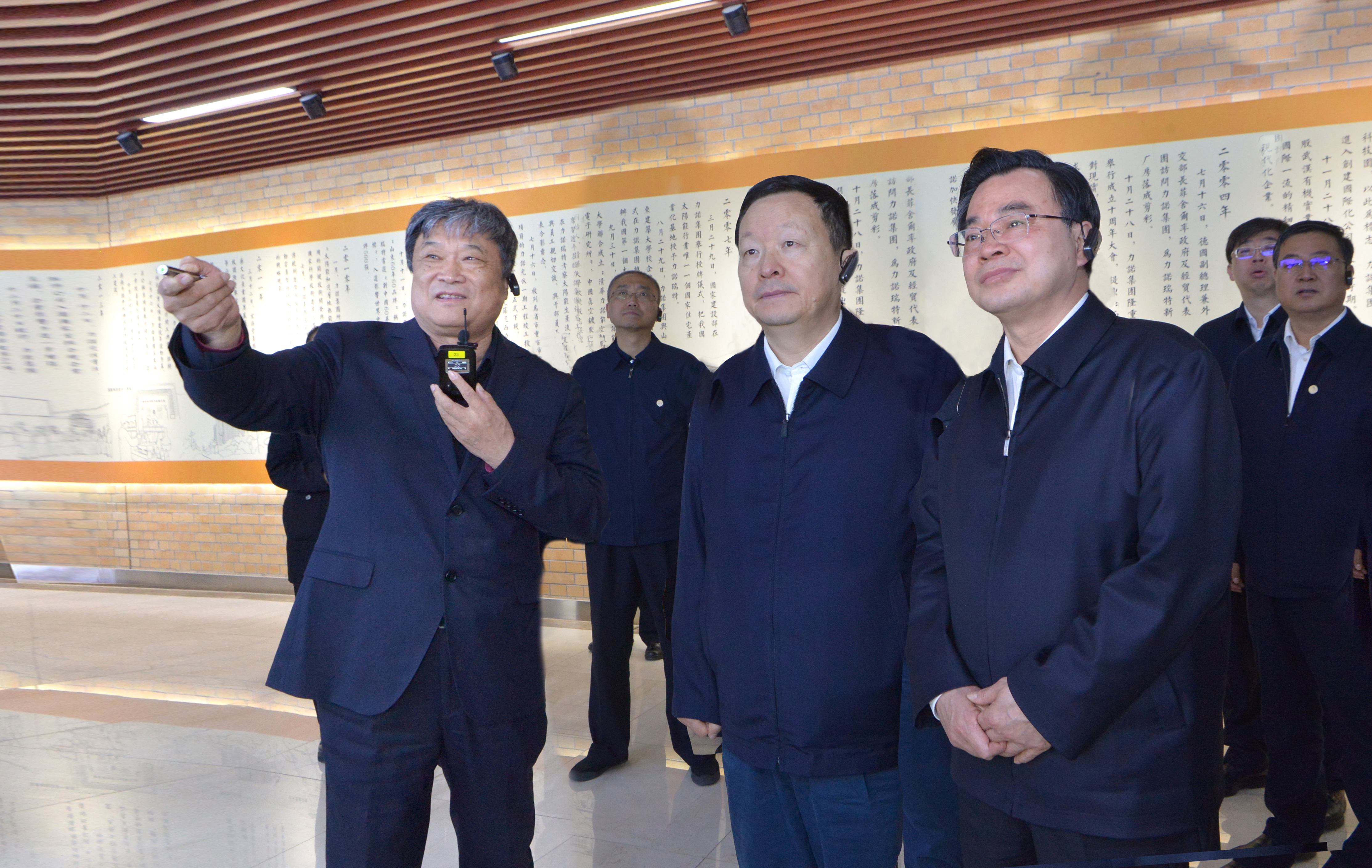 Jiang Hongsheng, general manager of Linuo Pharmaceutical, introduced in detail the entrepreneurial history, product situation, development status and future planning of Linuo Pharmaceutical. The leaders consulted on the product-related situation on the spot and expressed their appreciation for the company's achievements.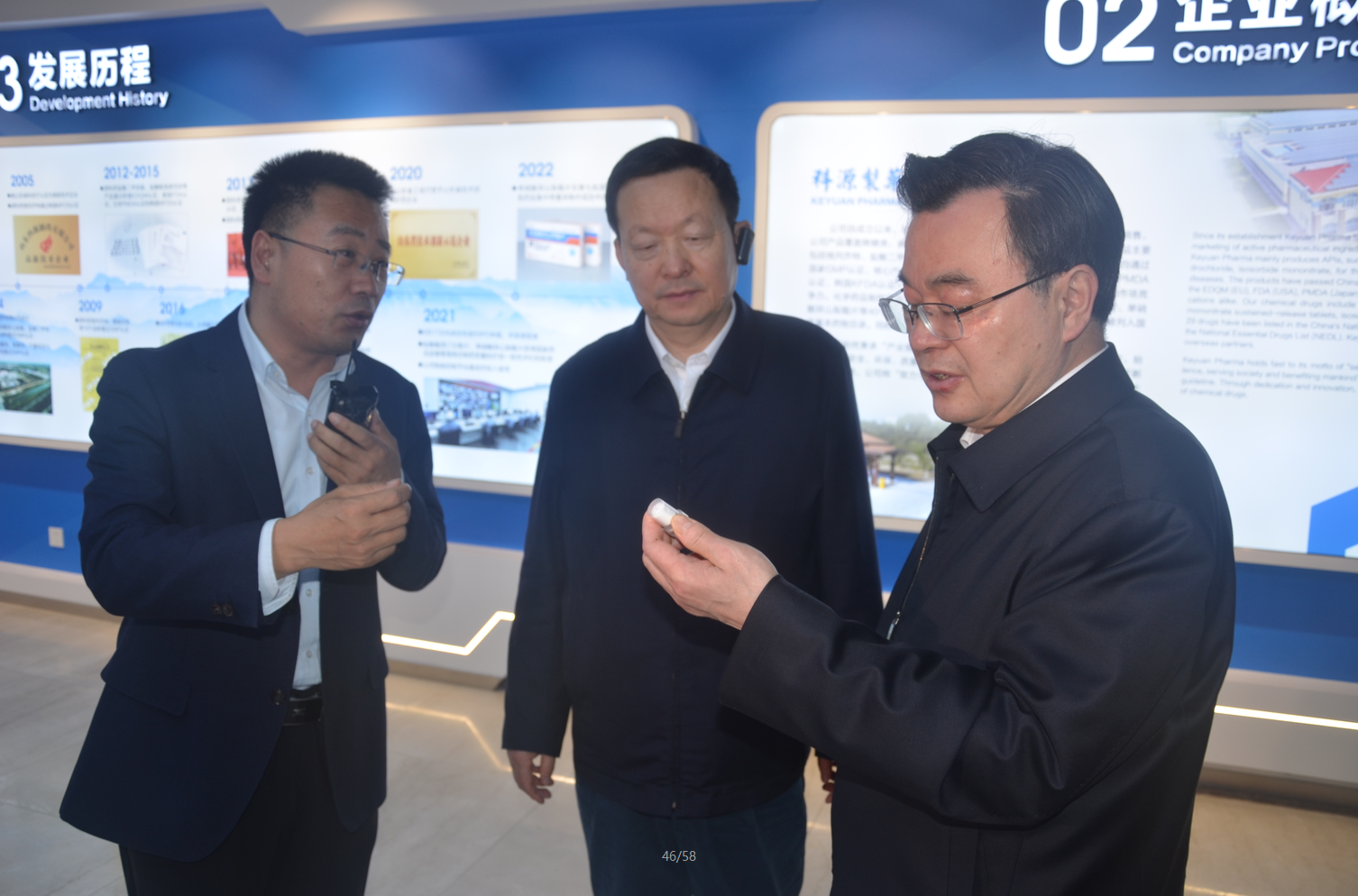 Linuo Pharmaceutical is committed to the R&D, production and sales of high-tech chemical drugs. The company currently has 41 drug production approval documents, of which 29 drugs are listed in the National Medical Insurance List, 15 drugs are included in the National Essential Drug List, Fluoxetine Hydrochloride Dispersible Tablets, Isosorbide Mononitrate Tablets, and Isosorbide Mononitrate Tablets Sustained-release tablets, etc. have passed the national generic drug consistency evaluation, and are products in the national drug collection catalog. Isosorbide mononitrate tablets have won the bid for the seventh batch of national centralized procurement in 2022. Fluoxetine Hydrochloride Dispersible Tablets have obtained the renewal bids for provincial centralized procurement in Jiangsu and Hebei.
On April 4, 2023, Keyuan Pharmaceutical, the parent company of Linuo Pharmaceutical, was listed on the Shenzhen Stock Exchange (stock code 301281), injecting strong momentum into the company's development. In the future, Linuo Pharmaceutical will continue to strengthen the advantages of the industrial chain, constantly update the product structure, make high-quality products benefit more consumers, and contribute more deeply to the development and progress of the cause of healthy China!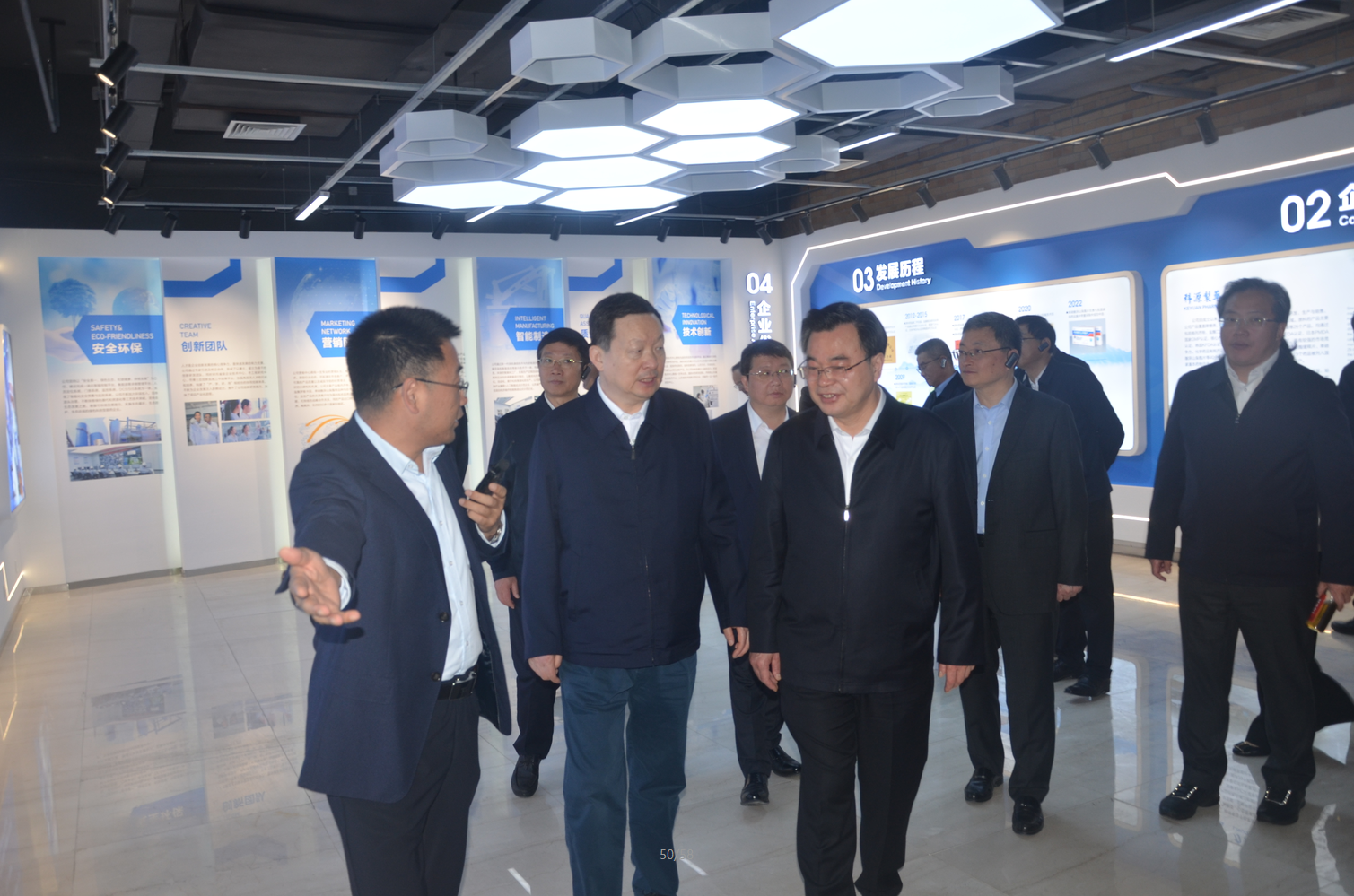 ADD:#30766 Jingshidong Road, Linuo High-tech Park, Jinan, Shandong Province, P. R. China