New starting point, new journey, new glory | Linuo Pharmaceutical held the 2023 staff meeting and the 2022 annual summary commendation meeting
---
On the afternoon of April 28, the "Linuo Pharmaceutical 2023 All Staff Meeting and 2022 Annual Summary and Commendation Meeting" was grandly held in a warm and cheerful atmosphere. Chairman Lun Lijun, General Manager Jiang Hongsheng and all cadres and employees attended the meeting.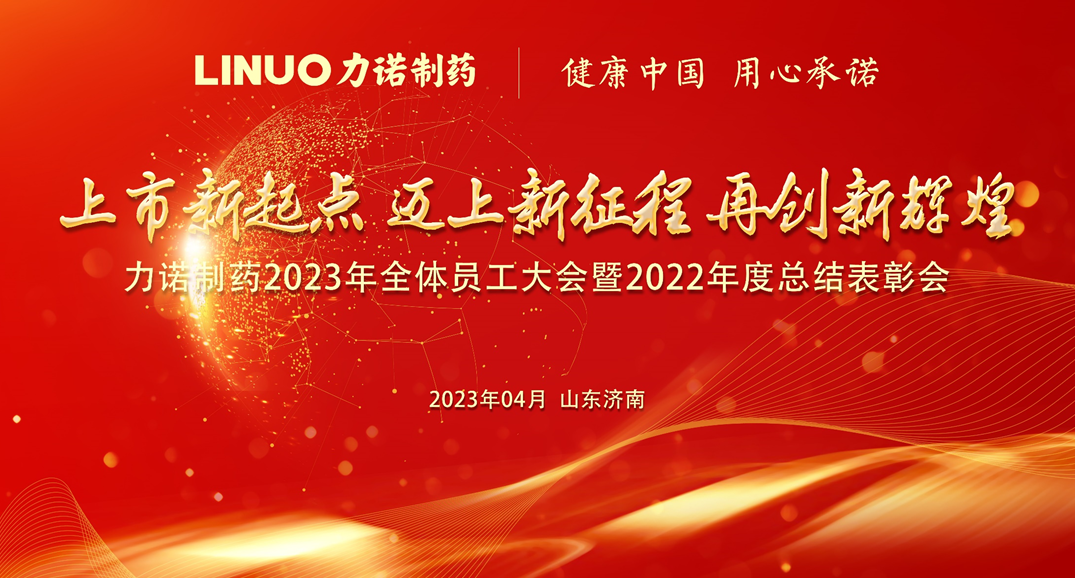 The meeting kicked off with all the staff singing the song of Linuo and Qi Song Linuo's eulogy. The theme of this conference is "a new starting point for listing, embarking on a new journey, and creating new glories". This work will hit another high in 2023.
Chairman Lun Lijun reviewed the development history of Linuo Pharmaceutical, congratulated the company on its remarkable achievements in recent years, deployed the company's strategic plan for the next three to five years in detail, and made instructions and arrangements for the current important work .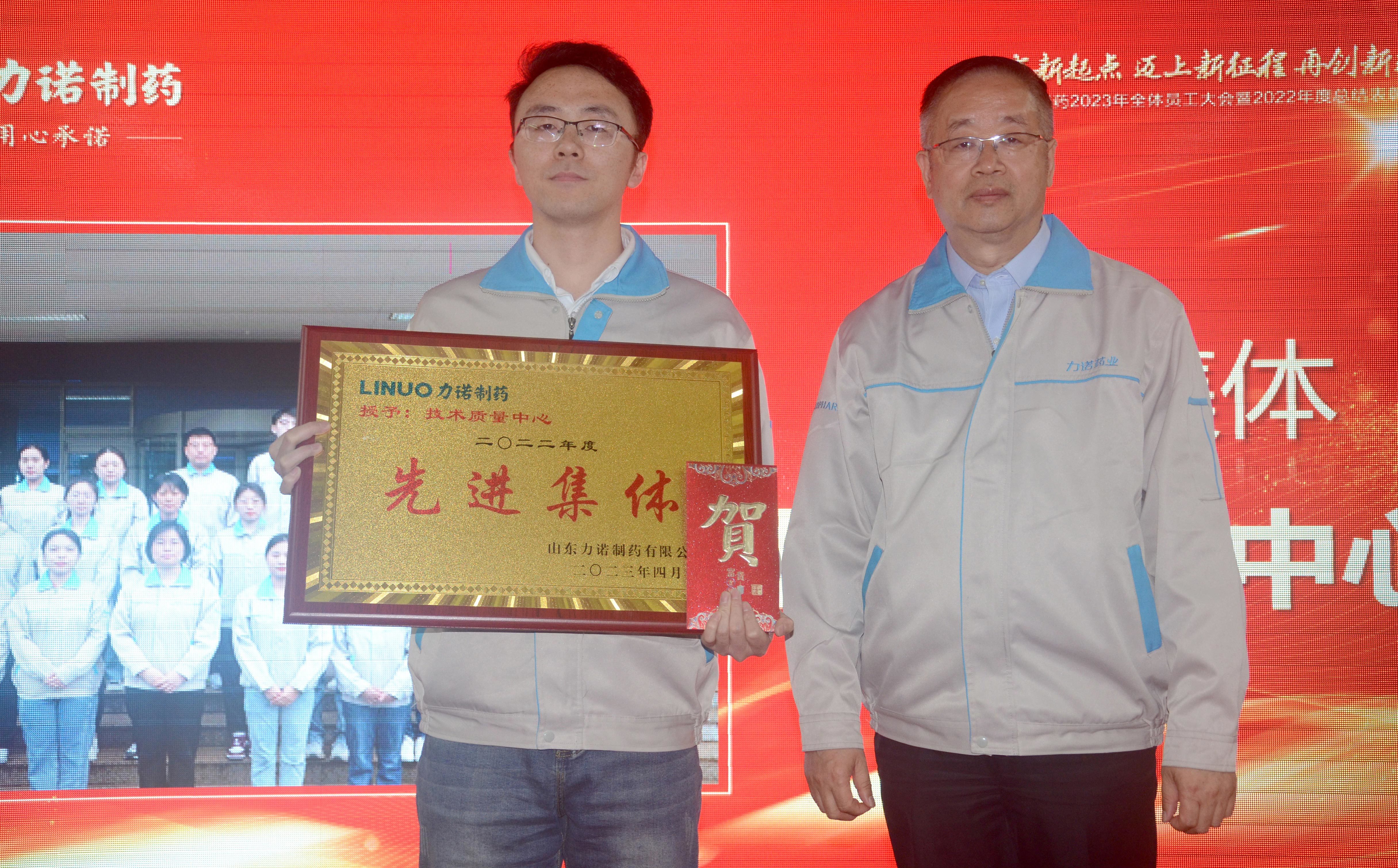 The conference commended advanced collectives and advanced individuals in 2022. The Technical Quality Center won the "Advanced Group", the maintenance team of the preparation workshop won the "Advanced Team", Gao Bin from the Government Affairs Department, Sun Chuanjia from the Medical Business Department won the "Marketing Service Model", Li Xinying from the Warehousing Department, and Zhu Jinhua from the Preparation Workshop won the "Production Model". Si Wenqi from the Technical Management Department and Zhang Yali from the Quality Assurance Department won the "Science and Technology Model", You Mingzhan from the Administrative Culture Center and Li Qiao from the Finance Center won the "Management Model", and Zhang Jiaqi and Zhang Mingju from the Preparation Workshop won the "Excellent New Employees".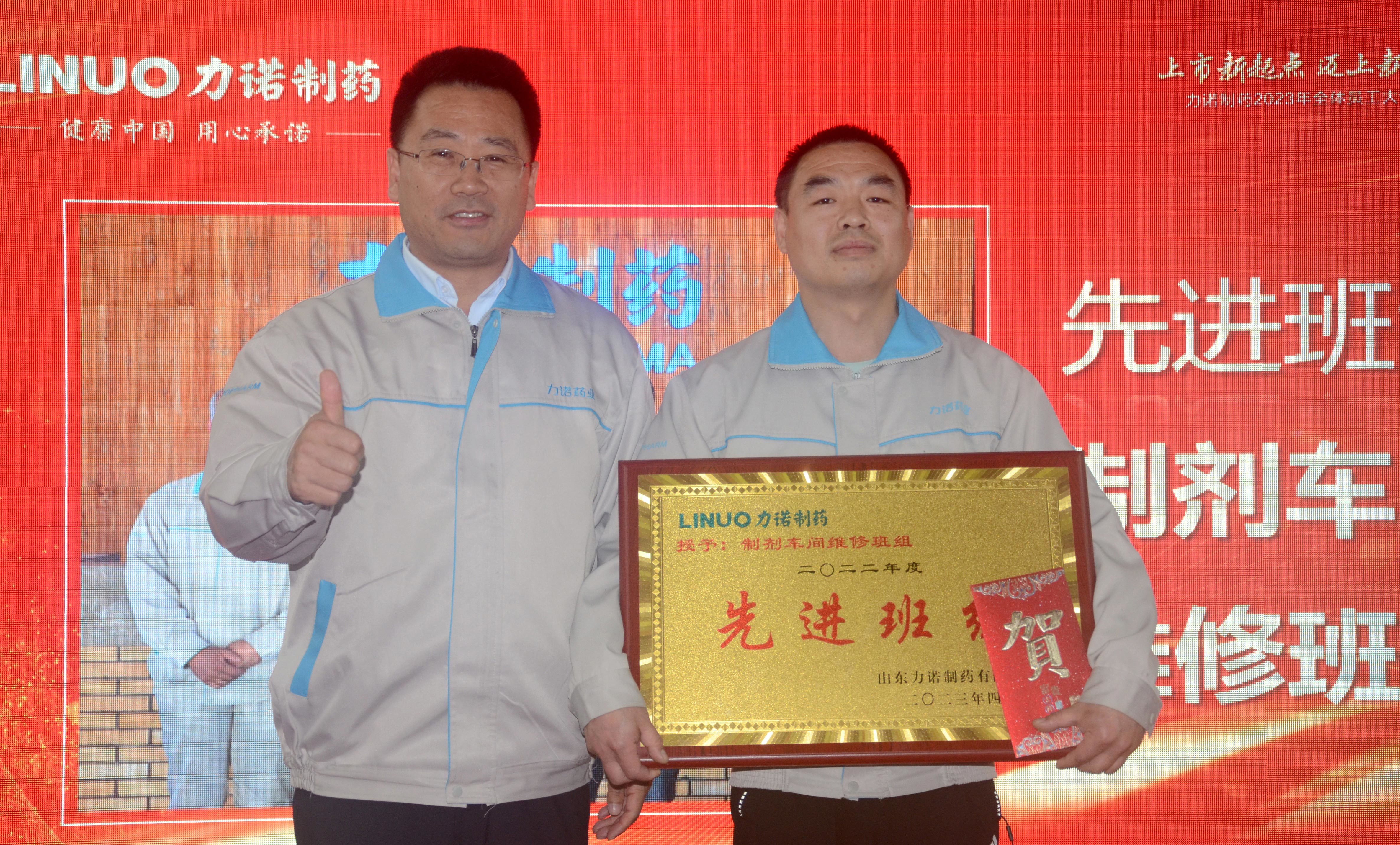 General Manager Jiang Hongsheng first expressed congratulations to the honored collectives and individuals. He said that the development strategy of the integration of raw materials and preparations is the company's competitiveness. The advantages of product research and development, intelligent manufacturing, marketing network construction, quality assurance, and talent echelon construction are being further strengthened. He called on all Linuo Pharmaceuticals to take the opportunity of listing , continue to carry forward the hard-working Linuo spirit, unite and cooperate, make great strides forward, innovate and make breakthroughs, and continue to deliver satisfactory answers to all shareholders, employees and the society!
Standing at a new starting point, all Linuo Pharmaceutical staff will devote themselves to the new journey with full enthusiasm and create new glories with a brand new look! In 2023, ride the wind and make great achievements again!
ADD:#30766 Jingshidong Road, Linuo High-tech Park, Jinan, Shandong Province, P. R. China