Solidly promote the "Quality Month" activities to help quality work reach a new level | Keyuan Pharmaceutical, the parent company of Linuo Pharmaceutical, held a Quality Month Knowledge Competition!
---
Quality is the core competitiveness related to the survival of an enterprise. Strengthening the construction of a quality enterprise is an effective measure for Keyuan Pharmaceutical (stock code: 301281.SZ) to implement the concept of "lean production and quality first". The company continues to improve the quality system and strengthen training. Learning, creating a quality cultural atmosphere and other means have achieved good results in the construction of a strong quality enterprise. As Keyuan Pharmaceutical's global market strategy continues to advance, the demand for international excellence in quality is growing day by day. During the annual "Quality Month" event, the company launched a series of quality training activities to further enhance the quality awareness of all employees and build on its excellent quality. Quality protects the high-quality development of enterprises and jointly promotes the construction of quality-strong enterprises to a new level.
Keyuan Pharmaceutical held "Quality Month" - Knowledge Contest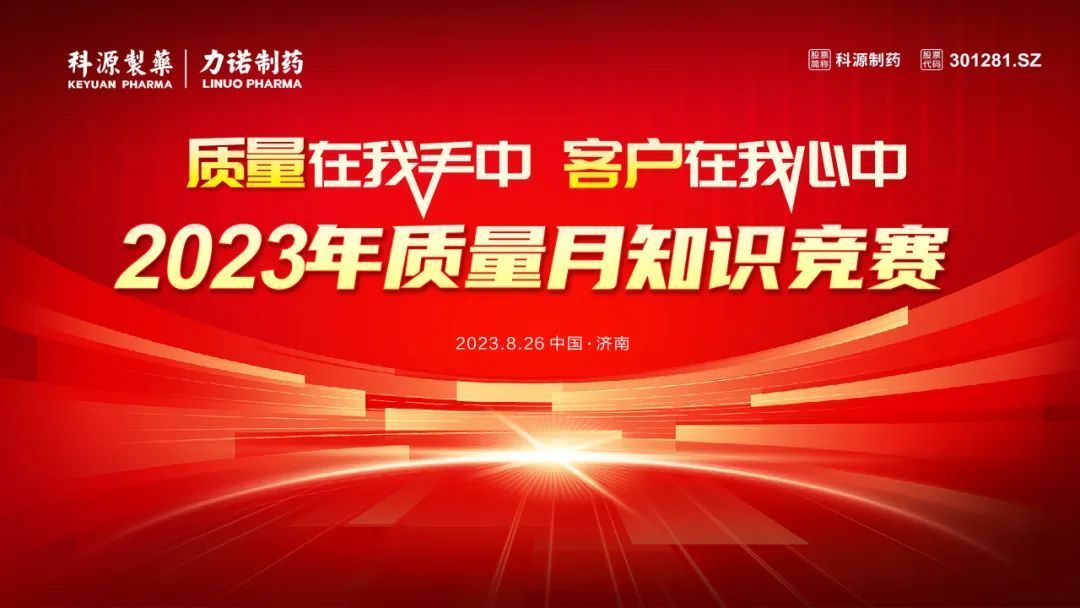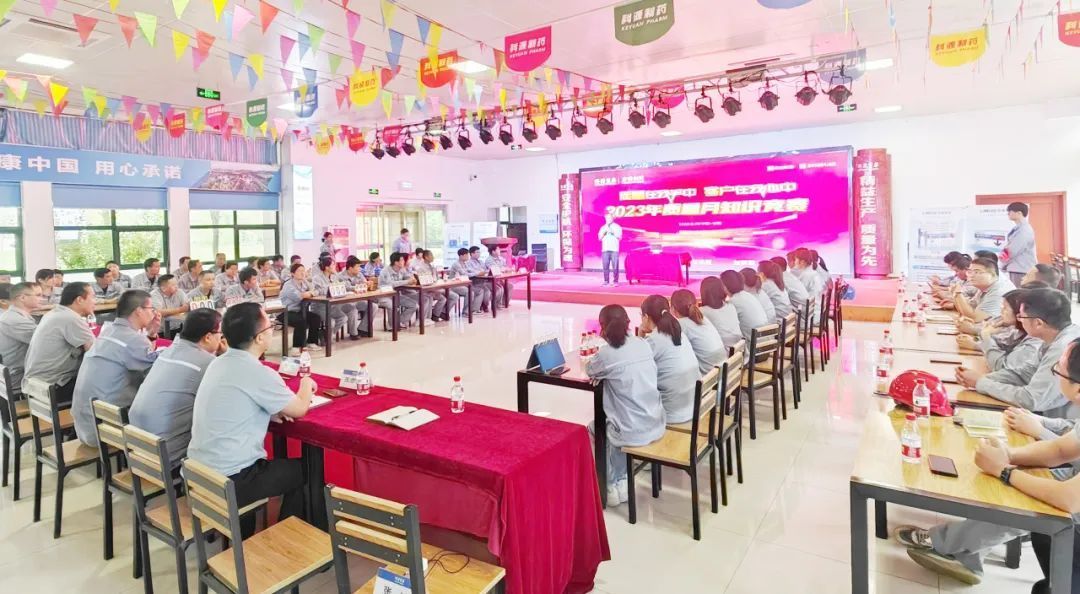 Recently, Keyuan Pharmaceuticals held the "Quality Month" knowledge contest. There are 8 teams from Keyuan Pharmaceutical Factory 1, 2, 3, 4 and 5, warehouse representative team, production office representative team and quality representative team. The team competes. After fierce competition in the mandatory and rush-answer sessions, finally, the No. 5 factory team won the first prize of this knowledge contest.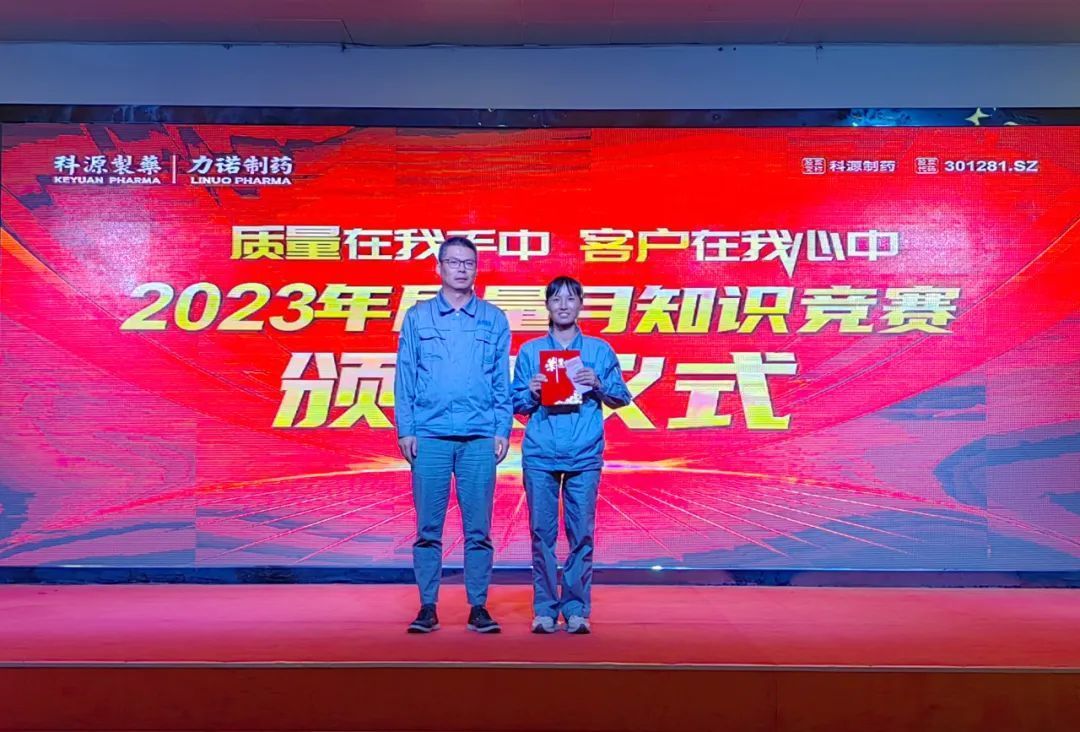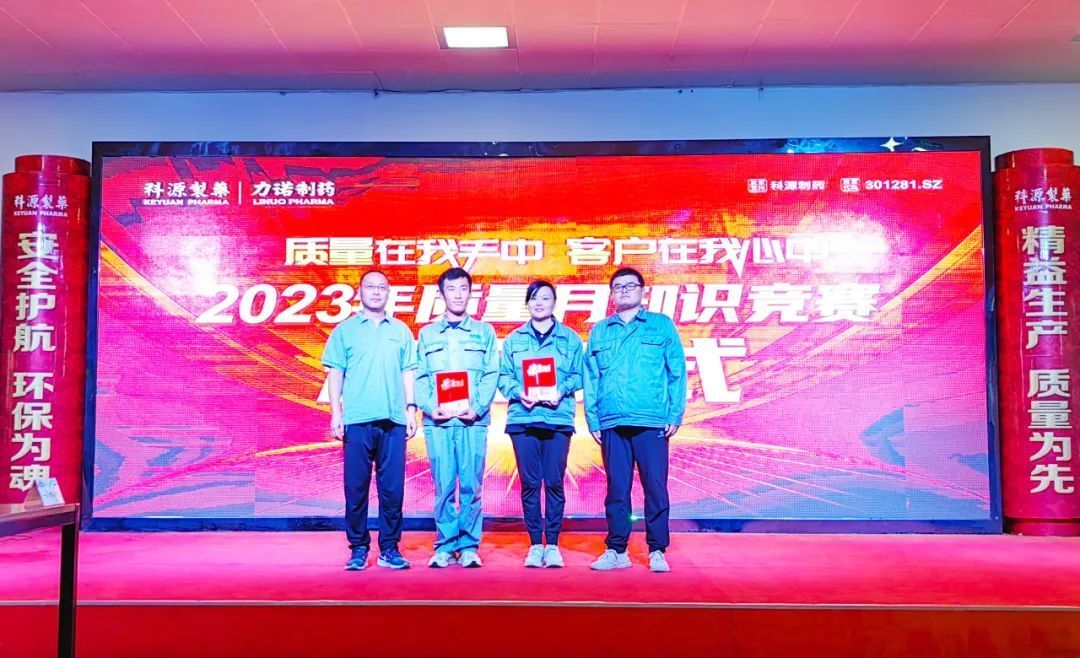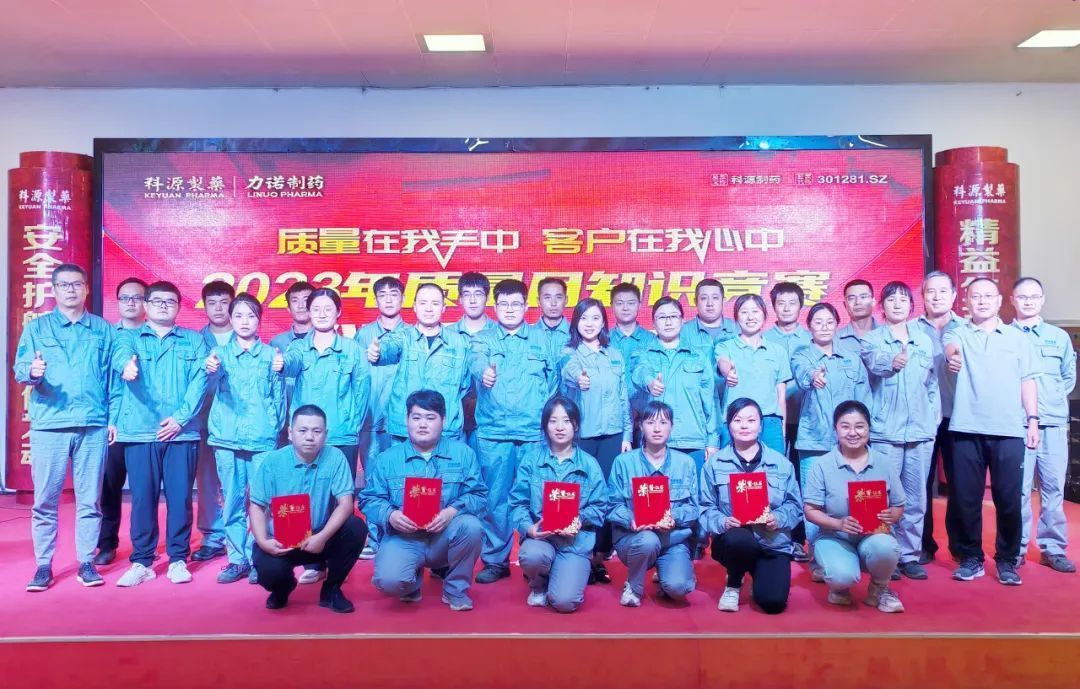 Keyuan Pharmaceutical has 28 API registration numbers and 41 chemical drug preparation approval numbers. API products mainly include gliclazide, metformin hydrochloride, ropivacaine hydrochloride, isosorbide mononitrate, etc., all of which have passed the national GMP certification, core products have also passed the official pharmaceutical certification of many countries such as EU EDQM certification, US FDA certification, Japanese PMDA certification, Korean KFDA certification, etc., and have strong market competitiveness. Shandong Linuo Pharmaceutical Co., Ltd., a wholly-owned subsidiary, was established in 2002. It is a modern, high-tech new chemical drug manufacturing enterprise integrating the research and development, production and sales of chronic disease drugs. It has 40 drug production approvals and 21 patents. Authorization.
In the future, Keyuan Pharmaceutical will continue to insist on taking quality as the lifeline of enterprise development, thoroughly implement the quality concept of "quality is in my hands, and customers are in my heart", strive for excellence in every product, and strive to build a strong enterprise, a strong province, and a high-quality enterprise. Make greater contributions to the construction of a quality power.

ADD:#30766 Jingshidong Road, Linuo High-tech Park, Jinan, Shandong Province, P. R. China